Happy last day of August!
Get outside and enjoy the nice weather while it lasts.
Rising fashionista Emma Roberts was recently spotted wearing this great ensemble at an event for Nylon magazine. Get her look with this week's new MONDAY MATCH.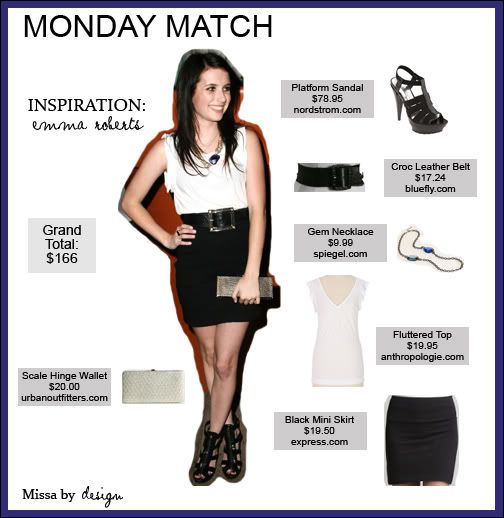 (Click on image to enlarge)
The next DIY video has been filmed and edited-- so look for it towards the beginning of September.
I really appreciate all of your comments and thoughts on the videos each month. They really help me understand what you enjoy and what could be improved on. I read every single comment you guys post and take into account what you say when I make new videos.
So thank you for watching them and leaving your feedback. It only makes the process better and more enjoyable for everyone.
:)